Tianjin old leaders came to our company research, accompanied by the Wuqing district chief Daidongqiang on November 10, 2017. After researching the factory district they held a symposium with our leaders, the meeting pointed out: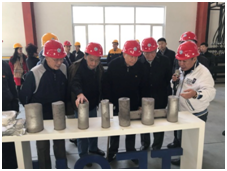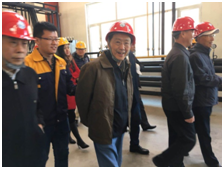 1. The new materials developed by enterprises have advanced technology, wide application and broad market prospects, enterprises should seize the market and occupy the market.
2. We should strengthen the publicity and promotion of enterprises, connect with the government and finance, use capital operation, government support, and make large enterprises quickly.
3. Internal management should be strengthened, standardized production, and continuously improve product quality. At the same time, we must strengthen party building and ideological construction.
4. Enterprise new products contribute to the country, we must step up practice, speed up the practice and increase investment to win the support of all parties, to achieve the "scientific and technological innovation, entrepreneurial spirit".
5. We should work hard to build the titanium industry cluster with domestic and international influence, and make the enterprise bigger and stronger.